Current Service Specials
Please check back soon for parts and service specials.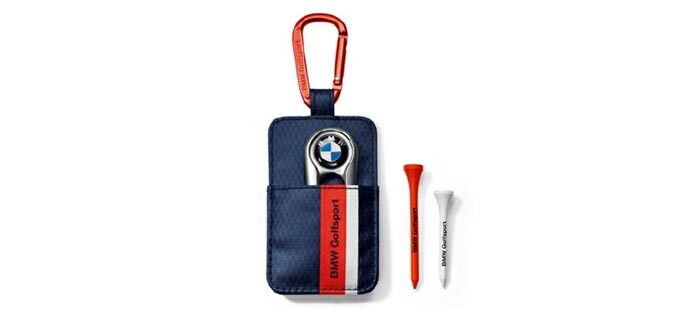 Green set with divot tool and tees which easily attaches to a golf bag with the handy carabiner hook.
Our price $17.00
80 28 2 446 380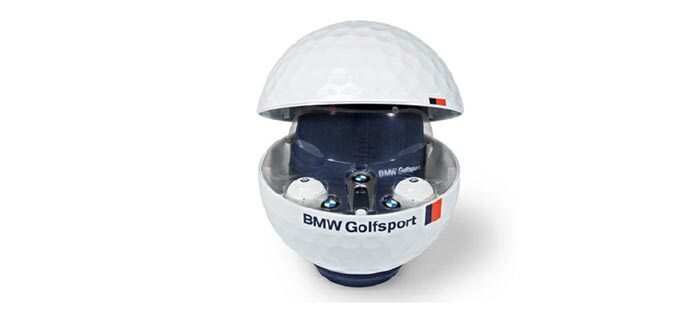 BMW Golfsport Gift Set
Giftset shaped like an oversized golf ball with a magnetic ball marker peak, Titleist Pro-V1 golf balls, divot tools, and 2 extra ball markers. 
Our Price $62.00
80 23 2 446 383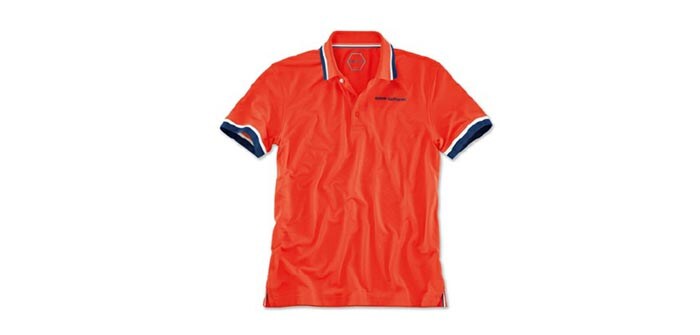 BMW Golfsport Men's Polo Shirt
Sporty men's polo shirt with ribbed short sleeves and knitted stripes around the collar. Designed for free and comfortable movement, it features the BMW Golfsport 3D logo on the front and 3 panel buttons. Constructed with breatheable sweat-resistant fibres.
Our price $71.50
80 14 2 446 362*66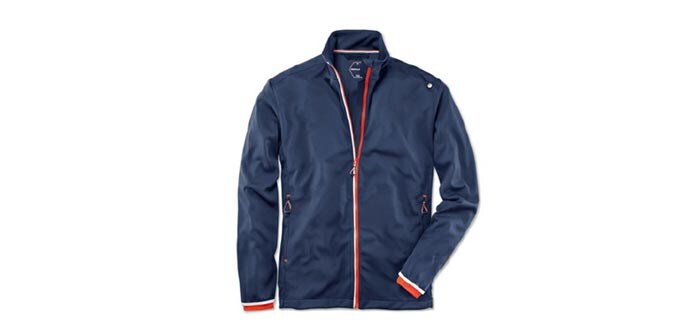 BMW Golfsport Men's Functional Jacket
Versatile men's jacket made with lightweight, water-resistant, and windproof materials. Features a sleek collar, pockets with coloured zippers, and the BMW Golfsport wordmark.
Starting from $145.50
80 14 2 446 372-76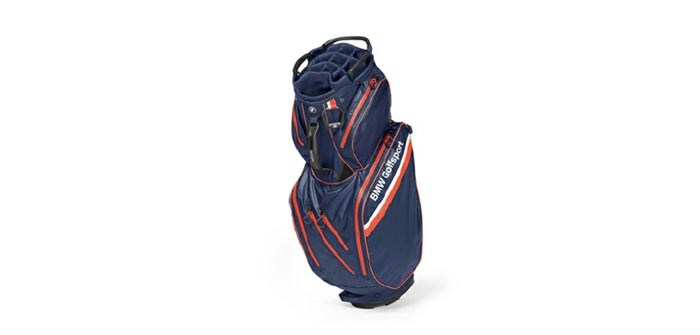 BMW Golfsport Cart Bag
Lightweight, waterproof golf bag for all weather condition. Features large storage compartments and 6 exterior pockets with modern design accents like the towel ring and umbrella loop. 
Dimensions: 92.7 cm x 36.8 cm Weight: 2.7 kg
Our price $340.00
80 22 2 446 386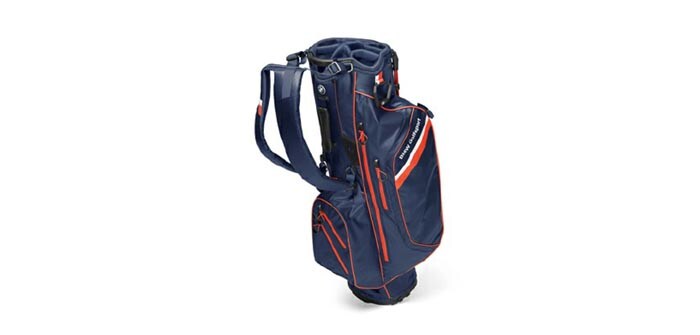 BMW Golfsport Carry Bag
Waterproof carry bag constructed from coated nylon fabrics. Features 6-way performance top with full length dividers, 5 exterior pockets with waterproof zippers, and 2 interior zippered pockets. Includes padded shoulder strap and accessible water bottle pocket.

Dimensions: 90.2 cm x 40.6 cm Weight: 2.5 kg.
Our price $325.00
80 22 2 446 387
Speak with your BMW Parts Advisor for more details.
Items featured are available while quantities last. Applicable taxes extra. Prices subject to change without notice. Retailers are free to set their own prices. All prices in Canadian dollars. Labour and installation costs are extra. ©2017 BMW Canada Inc. "BMW", the BMW logo, BMW model designations and all other BMW related marks, images and symbols are the exclusive property and / or trademarks of BMW AG, used under licence. All other marks property of their respective owners.